A web site dedicated to East Devon in words and images
Focusing on Seaton, Beer, Axmouth and Colyford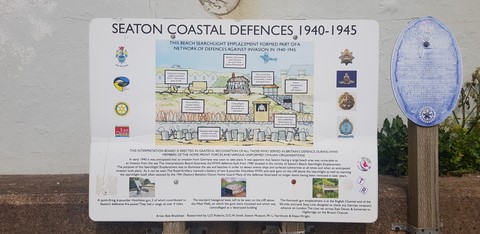 Please use the comprehensive menus above to get around this web site
Seaton has some rather poor buildings blighting the seafront.
As a town is has a quintessential honesty about it. It is not the smartest, people know that, but it is, some might say, blessed with the finest (pebble) beach and finest views out to sea along the whole of the Jurassic Coastline.

Like many seaside towns there are many empty shops, but there is hope, some regeneration is happening!

Nobody ever seems to say they dislike living in Seaton, indeed, the opposite is true and everyone living in the town seems to love it.

Unlike its near neighbours of Lyme Regis and Sidmouth in the height of summer it is not cram-packed with tourists. The shop keepers might prefer it if it were of course.
If you are visiting the jewels are the beach (looking out to sea only sadly) and The Tramway. Some would say the best attribute of the tramway is that it takes you out of Seaton!
---