Colyford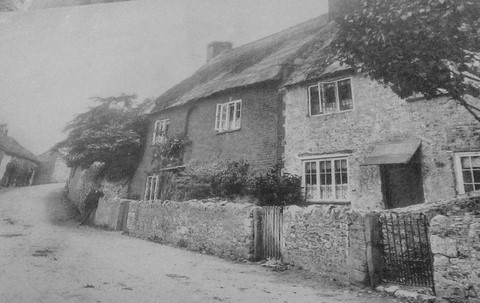 Just about the whole length of the road through Colyford is designated a conservation area.

Unlike it's neighbour, Seaton, there are no architectural carbuncles here, Colyford is a very pretty village, but like a lot of the places around here it is blighted by having the main A3052 running through the middle of it.
This road was the main south of England road to Exeter and used to be the A35. In the 70's a bypass was built just south of Axminster to take the heavy traffic out of Charmouth, Lyme Regis and Colyford but quite a lot of traffic still heads along this road for the likes of Exmouth etc.
Colyford has two pubs, where one, The Wheelwright, is not only thatched on the outside the inside has a thatched bar! Sadly neither have any gardens of note. The White Hart is right next to the tram stop in the village. This pub could do with a makeover (correct 2022). There is a small caravan site next to The White Hart but this is filled with static caravans only (no space for touring caravans) .