Seaton - The Ugly
Ugly Buildings in Seaton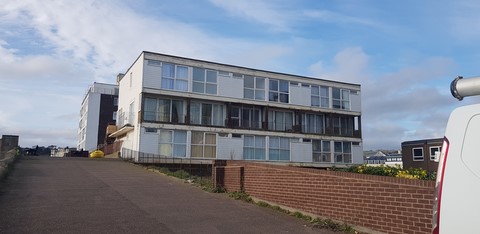 Seaton has some terrible buildings in it.
The older 1920's stuff still standing is OK but a lot of the stuff built in the 1960's and 1970's is frankly terrible. It seems all those that fail at architecture school were sent to work on the properties of Seaton.
Harbour Road along most of its length is blessed with some horrors from the 1960's, you only have to look at the pictures on here.
Also head to the seafront and look at the flats near the main promenade and town centre area and you will be casting your eyes over something special, and not in the good sense.
More recently some of the newer properties have been built with some consideration for their aesthetics but really Seaton was dealt a major blow with some of the stuff built here some years ago. Much of the stuff you will remember seeing has little going for it.